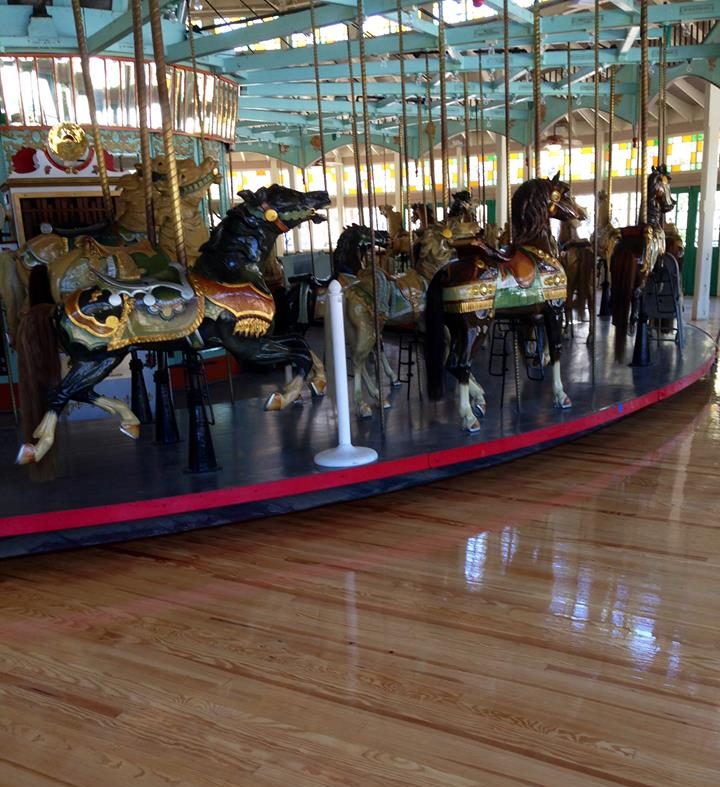 The Carousel amusement ride located in City Park of New Orleans is one of the oldest carousels in the United States. It is the only carousel in the state of Louisiana. A favorite of the locals, the Carousel is affectionately called the "Flying Horses" and dates back to 1906.
The beautiful hand carved and hand painted animals were created by Charles Looff and Charles Carmel. Some date back to 1885. The visitors are plenty which means these Flying Horses have to be touched up with paint every year. Not only do the animals get a lot of love, the floors meet with many happy feet.
Well, a beautiful carousel of animals deserves a beautiful platform of hardwood flooring.
FloorMasters of New Orleans was chosen to do the job. Trusted for the specialization and care in their craft and of course a fair price, FloorMasters left their signature mark of superior work on this cherished treasure, The Carousel of Hines Carousel Gardens Amusement Park located in City Park of New Orleans.
Click on a photo to enlarge.